How employers can reduce biases in hiring people with disabilities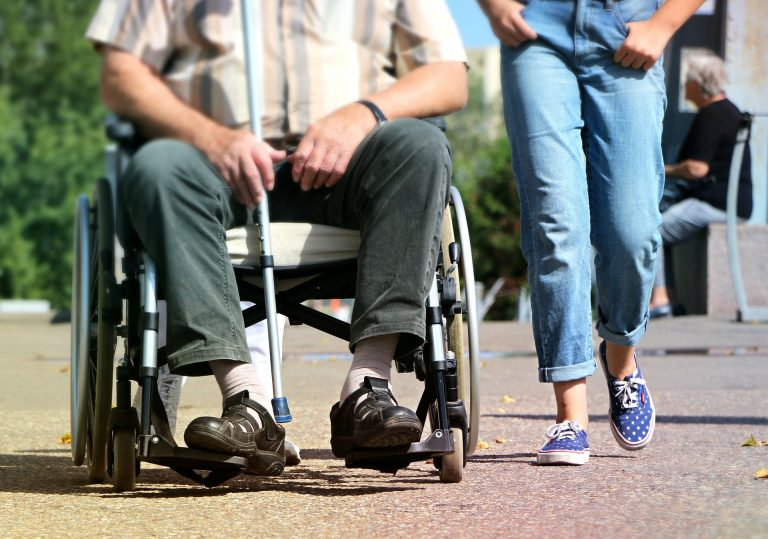 Only 21% of people with disabilities were employed in the USA in 2022, as reported by CNBC.
According to the Centers for Disease Control and Prevention, one in four adults in the United States has a disability that affects their major life activities, including challenges in hearing and vision, mobility, cognition, independent living, and engaging in activities such as dressing. In total, 61 million Americans have some form of disability.
Despite the additional challenges in their daily lives, a significant portion of this population can work – and desires to do so. However, many face challenges in their efforts. In 2022, only 21.3% of the population of people with disabilities were employed, according to the US Bureau of Labor Statistics.
Here are some reasons why the employment rate of this population remains low and what employers can do to ensure fairness in the hiring process.
Prejudice
There are multiple reasons why so few people with disabilities are actively part of the workforce. Firstly, this population faces various biases that hinder employers from hiring them.
"There is this prejudice that many of us have, and it's largely unconscious, that someone who uses a wheelchair cannot perform a job as well as someone who doesn't use a wheelchair," argues Jessica Tuman, head of Voya Cares, a program by Voya Financial focused on individuals with disabilities.
In reality, "studies have shown that people with disabilities are actually more loyal," she says. "They are equally if not more productive, and they have much less turnover in their roles," she adds.
On average, companies with a workforce including people with disabilities had revenues 28% higher compared to those that did not employ them, according to a 2018 report by the IT and consulting company Accenture.

Misunderstanding of Cost
While considering candidates, employers might assume that employing people with disabilities could be costly.
"Screen reading programs, visual aids, auditory aids, a standing desk," says Tuman, "all of these things are what we call reasonable accommodations. A misunderstanding is that these accommodations are really expensive, and employers might be discouraged by that."
In reality, accommodations for people with disabilities typically cost only around $500, according to the Society for Human Resource Management. "Such a cost is not particularly expensive for most employers," argues Tuman, who adds that many of these employees "actually come to the workplace with their own assistive equipment."
Corporate Culture
Companies can allocate resources to ensure that their human resources practices are fair and inclusive. Kim Crowdert, a consultant for DEI in the workplace, recommends the use of LinkedIn.
"We have people who openly talk about their disabilities and their impact on their professional lives," she points out. "Make hires from LinkedIn," she adds.
Crowdert also emphasizes the importance of fostering a corporate culture that is open and inclusive.
On her part, Tuman suggests that employers seek assistance for the education and integration of individuals with disabilities from organizations like Disability IN and the Job Accommodation Network.
"The truth is, it's a choice, right?" Crowdert questions regarding companies' stance on inclusivity of any group. "Are we going to be an organization that creates access for all?" The answer to this question should be affirmative from all employers, she emphasizes.
Source: Oikonomikos Tachydromos (OT)