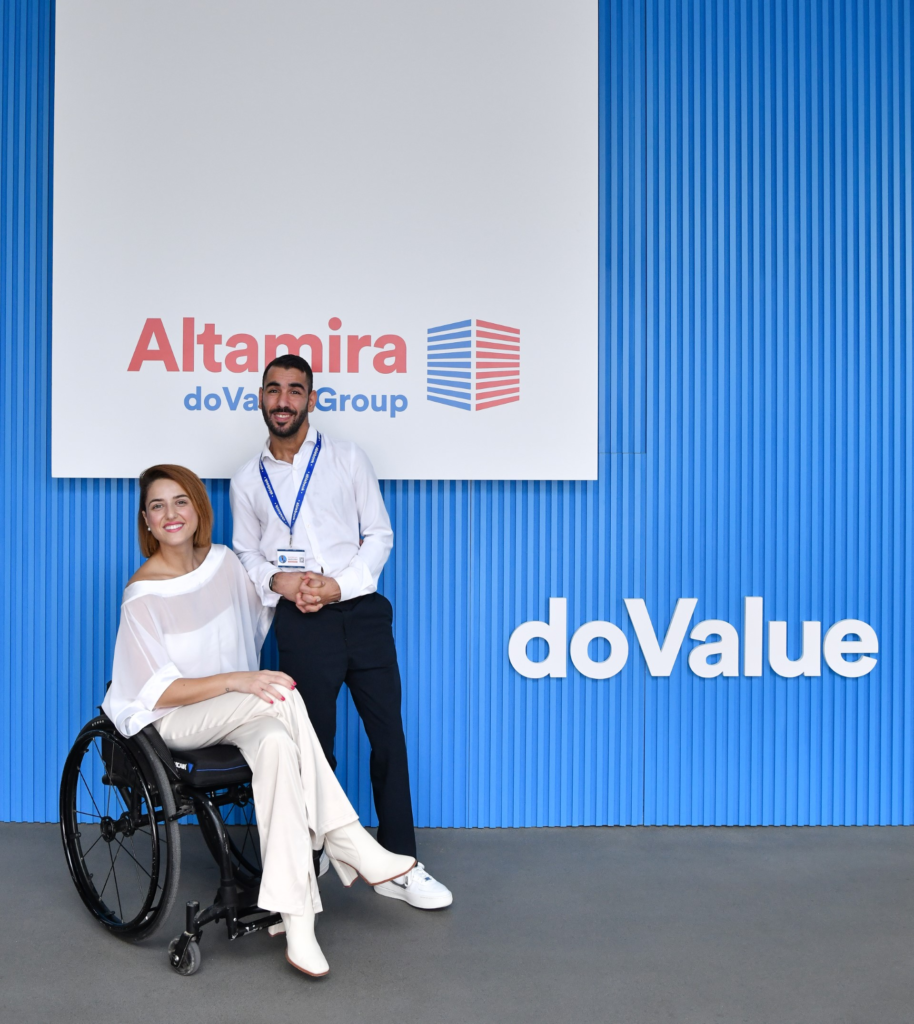 doValue Cyprus joins forces with Ablebook, aiming for an inclusive and accessible Cyprus that offers equal treatment and opportunities for all. With a vision of an inclusive and accessible society, doValue Cyprus supports the multifaceted work of Ablebook, an innovative application dedicated to improving the quality of life for people with reduced mobility or disabilities in Cyprus.
The Ablebook is the first online platform on the island with the aim of providing accurate information regarding accessibility specifications for infrastructure and services in public and private spaces in Cyprus. The application is an initiative by Andreas Vassiliou and Symeon Stylianou, who decided to map the entire island in order to improve the quality of life for people, encouraging them to live freely and equally. At the same time, the Ablebook team, through its parallel actions, is doing significant work in raising public awareness about the issues faced by individuals with reduced mobility or disabilities in Cyprus.
In a meeting held on Thursday, October 19th, at the doValue Cyprus offices, representatives from the two companies signed a collaboration agreement, envisioning joint efforts to build a more modern and accessible Cyprus, free from discrimination and exclusion. Within the framework of this partnership, doValue Cyprus, along with the Altamira Real Estate team, which manages the real estate portfolio of the doValue Group, will serve as two of the main sponsors of the Ablebook platform, providing practical support and expertise for the further development of the application.
Rafaela Miltiadou, Marketing Manager at Altamira Real Estate, highlighted, "We are particularly thrilled to be part of the Ablebook team because we share a common vision and values with the individuals behind it. The Ablebook application will not only contribute concretely to improving the daily lives of people with any disability or mobility difficulties, but also enhance public awareness efforts. As doValue Cyprus, we aspire to support every initiative that adds to the building of a fair society that guarantees equality and accessibility."
Andreas Vassiliou, Director and Founder of Ablebook, stated, "First and foremost, we would like to express our gratitude to doValue Cyprus for their esteemed collaboration and support, which provides us with the opportunity to further enhance our contribution to people with disabilities through the Ablebook application. Through this collaboration, we take an additional and significant step towards achieving our goal of promoting equal opportunities and accessibility in all areas."