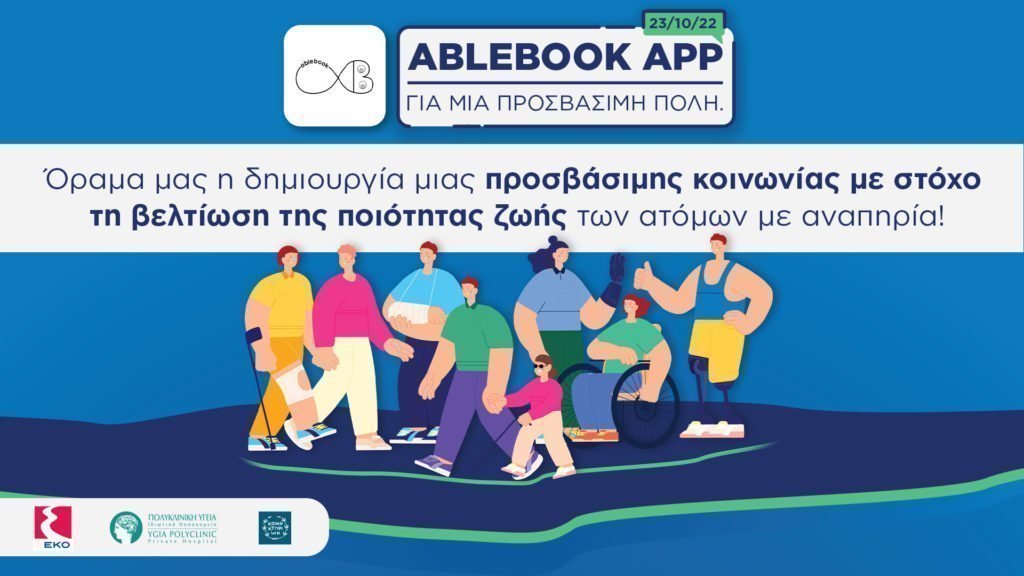 Ablebook on October 23, at 15:00 at the Limassol Marina, organizes an informational event on the problems faced by people with any form of disability, at the same time presenting the Ablebook App and how this application contributes to an accessible society for all. The event will be attended by representatives of various associations of people with disabilities, who will have the opportunity to inform the public about the problems of each group separately. At the event, activities simulating movement and access difficulties will be held, through which we will highlight how difficult it is for a person with a disability to move when there is no access.
The links and organizations that will participate in the event are below:
1. Pancypriot Association of Multiple Sclerosis
2. Pancypriot Association for People with Autism
3. Cyprus ADHD Association
4. Yparxo – Training and rehabilitation centre
5. ForPeopleTM
6. Pancyproit Organization for the Rehabilitation of Disabled Persons of Limassol
7. Association of Myopaths of Cyprus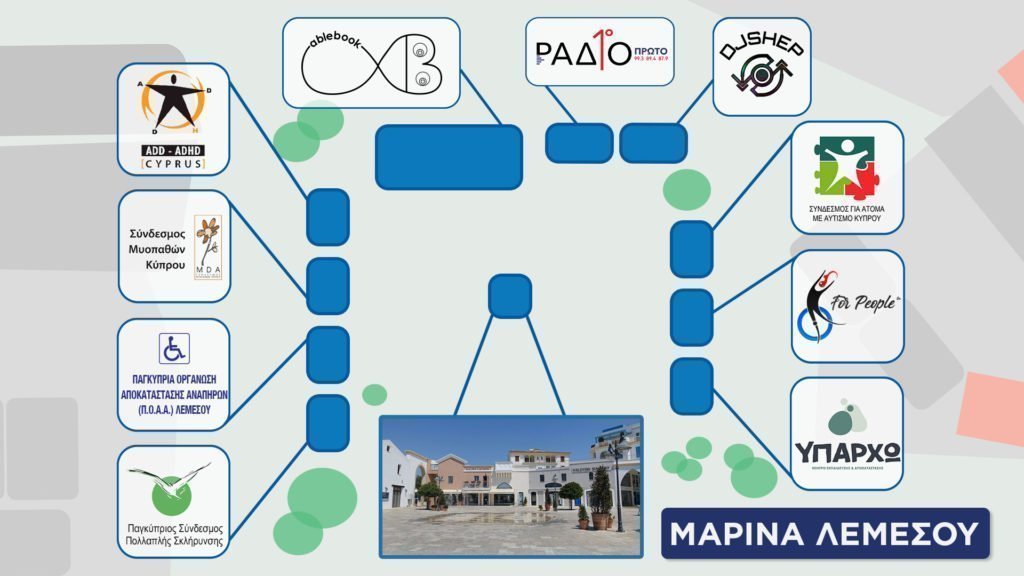 The event is a collective effort by Ablebook and the sponsors Bank of Cyprus, EKO, Polyclinic Health Private Hospital and its supporters in order to establish the organization of such events as an institution, since it is the first time that there are various associations with disabilities in the same place informing separately for the problems and difficulties that people with different forms of disability face every day.