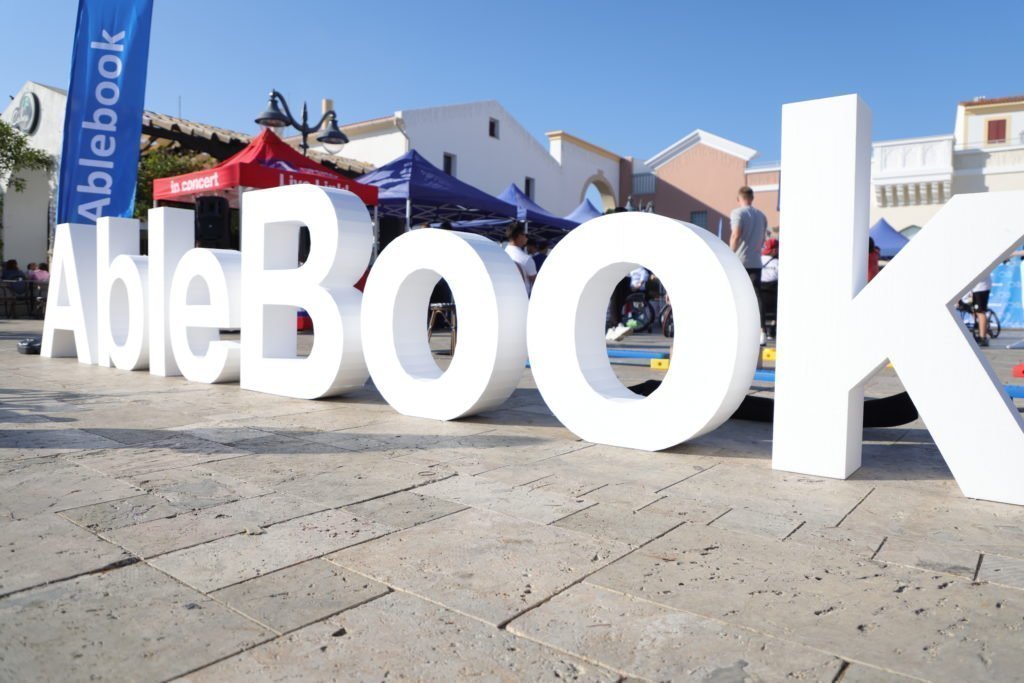 The success of our event on Sunday 23/10 was huge!!
In Limassol Marina, we have gathered organizations of disabled people, our friends and sponsors to inform the public about our problems and bring them closer to the aim of our mobile application "Ablebook".
With many activities and a pleasant atmosphere, we together highlighted the difficulties we face daily!
So first off, we'd like to give our heartfelt thanks to all the organisations that were present:
Pancypriot Association of Multiple Sclerosis
Pancypriot Association for People with Autism
Cyprus ADHD Association
Yparxo – Training and rehabilitation centre
ForPeopleTM
Pancyproit Organization for the Rehabilitation of Disabled Persons of Limassol
Association of Myopaths of Cyprus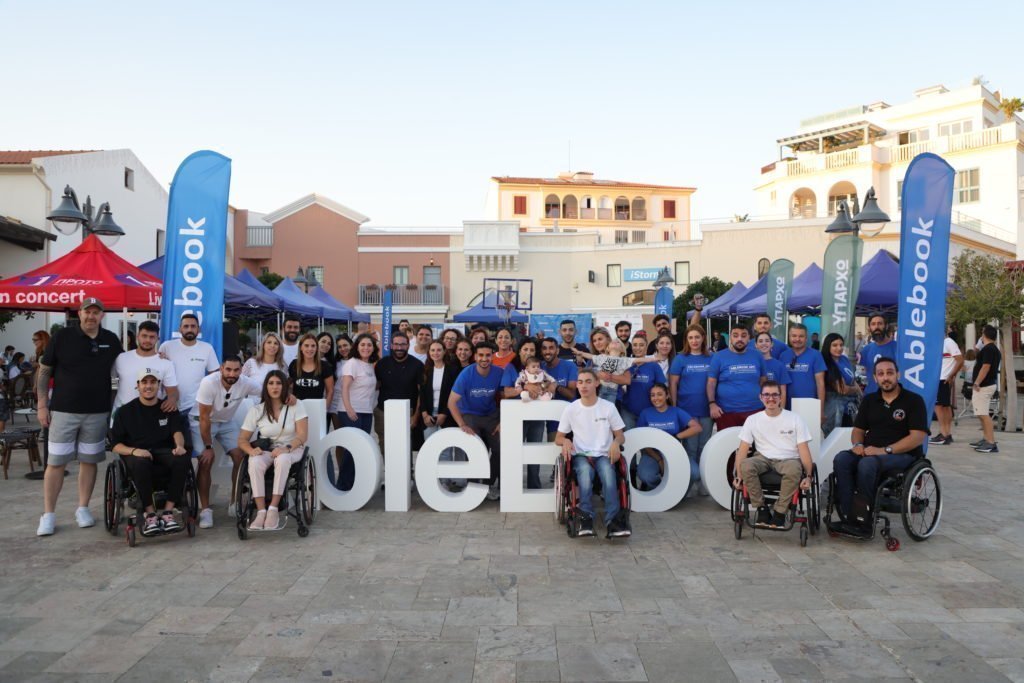 Next, we would like to thank those who supported us by any means, financially or morally, but above all we want to thank the President of the Parliament Mrs Annita Dimitriou who placed the event under her auspices, Mrs Fotini Tsiridou Member of Parliament of Limassol who attended as a representative of the President of the Parliament and the two MPs of Limassol Mrs Marina Nikolaou and Mr Efthimios Diplaros for their presence at the event. In addition, we thank Marina Limassol for the perfect hospitality and for providing the space to hold our event. At the same time, "Radio Proto" and the "Dias" Group for the promotion of our event, before and after on the radio and on the television station "Sigma".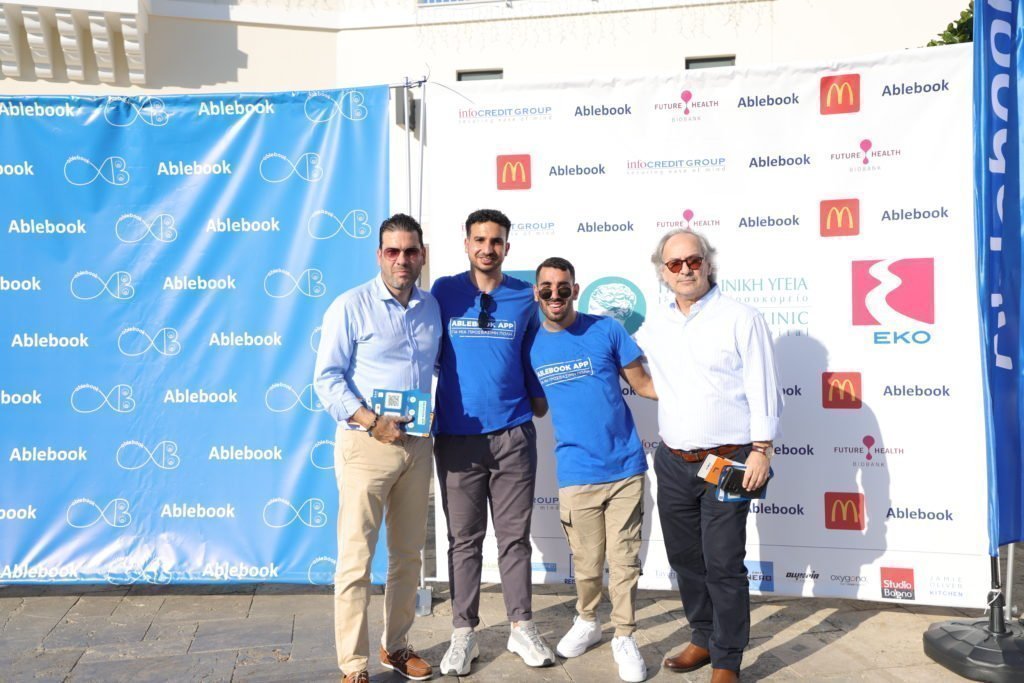 The event and all the activities were musically accompanied by our friend Andreas Voskos-
Finally, the event was a collective effort of Ablebook, our sponsors and supporters.
Thank you in detail:
The Gold sponsors.
EKO
Bank of Cyprus
Polyclinic YGIA Private Hospital
The silver sponsors
McDonalds Cyprus
Infocredit Group
Future Health Biobank
The supporters
Olympia Gardidges
A/FOI Mylonas – Italos
M. Liperi Private Computer Institute
Studio Bagno
Jamie Oliver Kitchen
Tavernaki Marina's Restaurant
Wagamama
Caffè Nero
HOBO – Mediterraneo café & restaurant
Oxygono
Reisswolf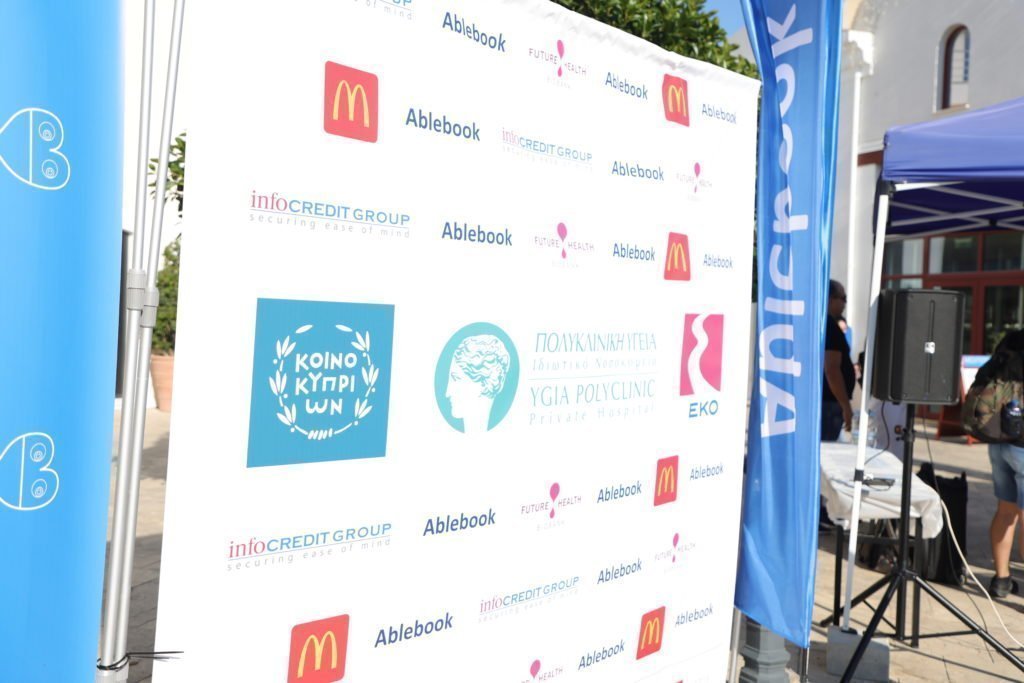 For more photos from the event you can find them on our Facebook page at the link below.
https://www.facebook.com/media/set/?set=a.1188602381693874&type=3